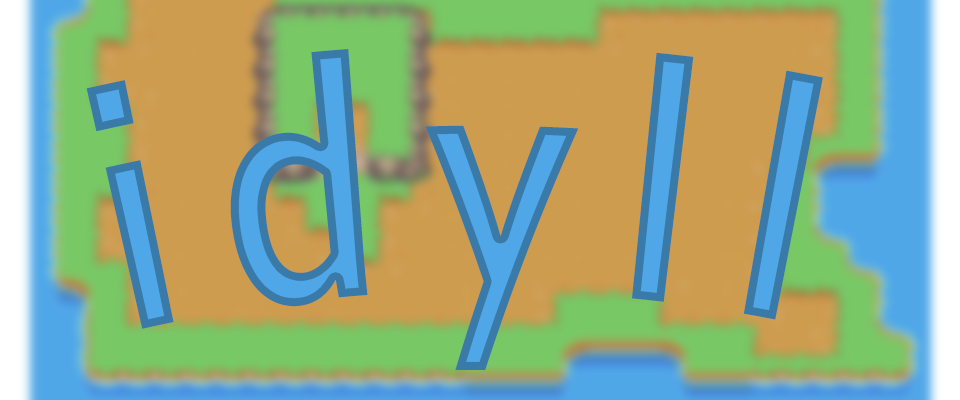 idyll
A downloadable game for Windows and Linux
a massive multiplayer online game set on an exceedingly small island
build and break alone or with hundreds of friends
drop in at any time - there are no user accounts here
resources you can use on the island are persistent and finite, meaning you must grief old creations to build something new
---
I've been working on idyll for the last few weeks to give a new spin to MMORPG games. Instead of having a vastly open world, what if everyone was packed like sardines into a small map with a limited number of resources available in the world? I've been lovingly calling it "Griefing: The Game" and it's been a blast to develop so far.
idyll is now available
as of March 14th, the second version has been released (v0.6)
You can download idyll by clicking the Download button below.

If you want to report bugs, submit feature requests, or something else, click here.
If you want to learn how to play, click here!
---
Art: LimeZu and Brian

Music: Brian
Download
Click download now to get access to the following files:
idyll (for Windows)
28 MB
idyll (for 32 and 64-bit Linux - Debian / Ubuntu)
28 MB
Comments
Log in with itch.io to leave a comment.
c'était super cool de juste enjoy un moment avec un ami à construire notre paradis infernal éphémère! merci pour cette mini capsule jouable! ;)
Merci! Je suis si heureux que vous ayez apprécié. J'espère avoir bientôt le temps d'apporter de grosses mises à jour au jeu :)
Merci! Je suis ravi d'ajouter de nouveaux objets et activités au jeu.
Ce fut un plaisir de vous rencontrer, Nemo!
Fun and simple! Has a lot of potential to be a good space to hang out with friends and build things.