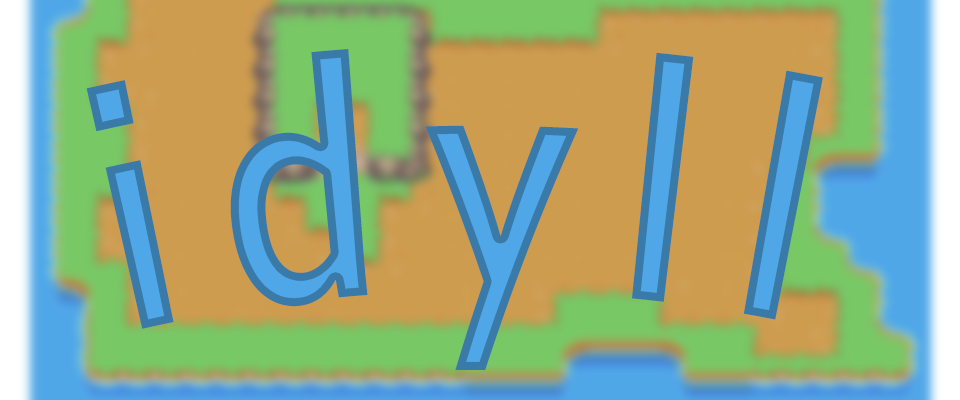 idyll
idyll is now available to play
Today is the day, and the island is open!
idyll is a free to play MMO set on an incredibly tiny island with limited resources to BUILD and BREAK things!
This is the initial public alpha release, with many updates, additions, bug fixes, and changes to follow.
You can download idyll from the files included below, or from the main project page.
Bugs, Issues, Feature Requests, and Suggestions
any of these should be reported by clicking this link: https://forms.gle/ULRYXAt6GQB1xnJE6
(Thank you!)
Road Map
What's coming up next?


Update #1 - being released on or before March 17th, 2021
- Bug fixes
- Minor changes
Update #2 - being released on or before April 14th, 2021
- Complete art overhaul
- New buildable items
- New music and sound effects
- Control customizations
- Audio configurations (did someone say sliders?)
Update #3 - being released on or before April 21st, 2021
- Bug fixes
- Minor Changes
Future additions will be made to the road map as updates are released