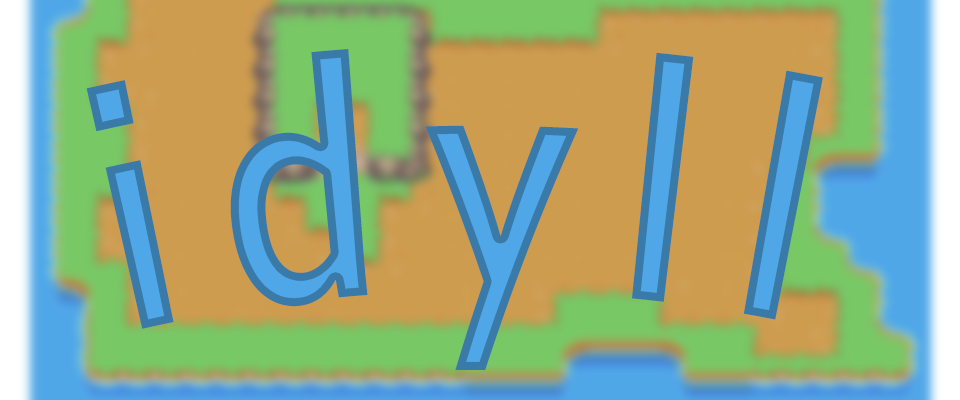 idyll
idyll is a game all about building and breaking things in a small, persistent environment.

Building things on the island always requires food!
Small amounts of food can be acquired by picking up mushrooms around the island, or by getting food from Planters

Mushrooms, the most basic food source

Wooden Planter, a more consistent method to get food

Stone Planter, currently the best food source
You need enough resources!
Each item has a specific requirement for the resources needed to build it. You can check your current resource amounts by looking to the upper left corner of the game window, and you can acquire more resources by destroying things on the island

You can also drop resources you have by clicking on their icon. Food is not able to be dropped.
Building things is easy!
Just hover your cursor near your inventory, and you'll be able to select what you want to build. Currently there are a limited number of buildable items which will expand as the game updates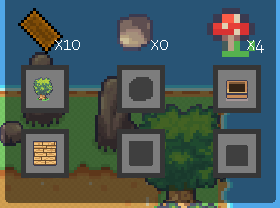 Once you've selected what you want to build with a left click, you can place the item near your player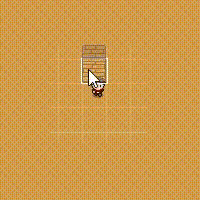 Frequently Asked Questions
Q: How do I see other player's names when they aren't talking?

A: You can hover your mouse over other players to display their name.

Q: What happens to my inventory when I log out?

A: If you're not the only one playing the game, the resources that you have will drop for other players to pick-up and use